TLV Cookbook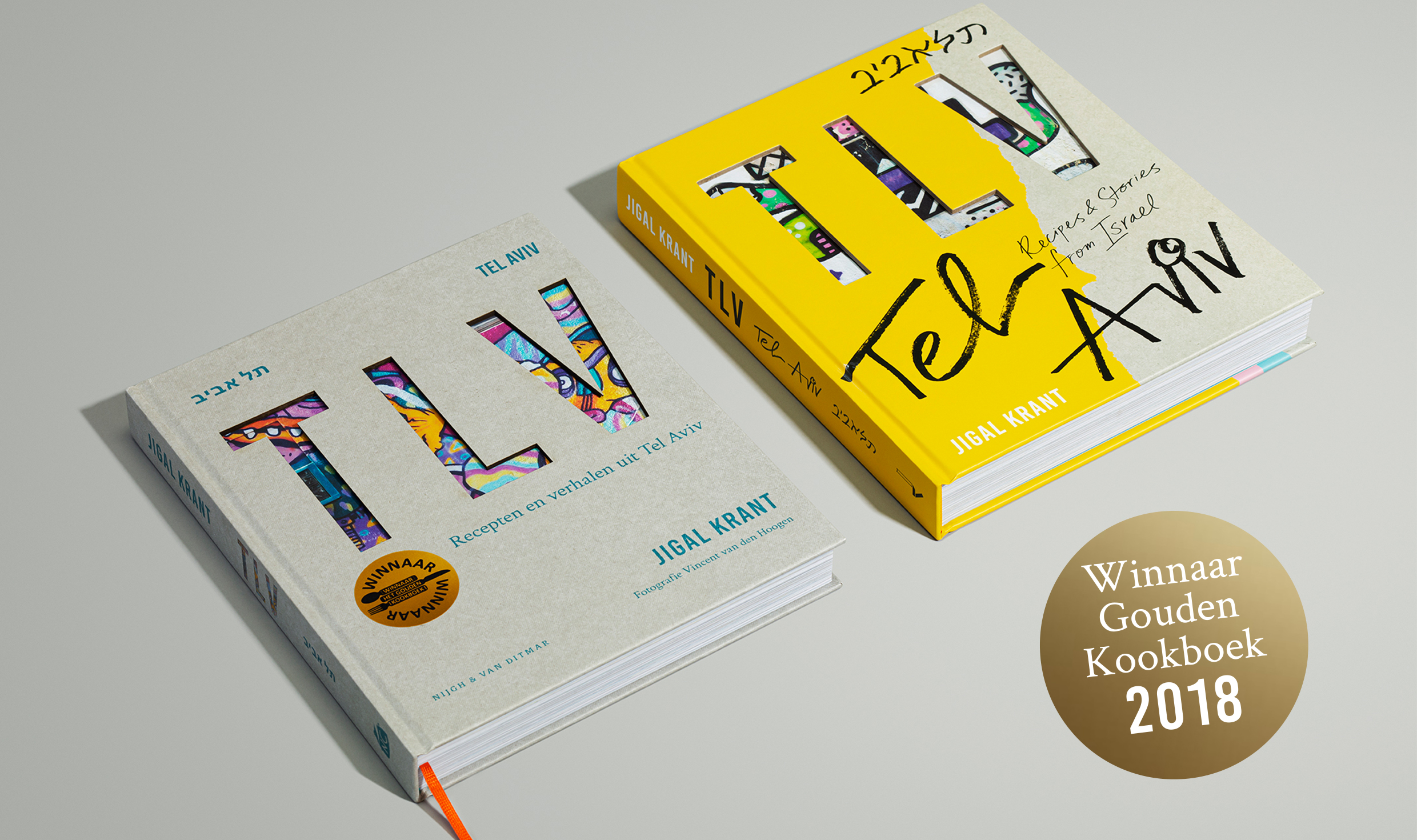 Wunderwald was asked to design TLV, a cookbook to celebrate the exuberant kitchen of the city of Tel Aviv, Israel. Together with author Jigal Krant, editor Petra de Hamer, and photographer Vincent van der Hoogen, we turned TLV into a cookbook and travel guide in one.
TLV is Jigal's declaration of his love for the most tolerant city in the Middle East. Out of hundreds of beautiful photographs, we selected the pictures that celebrate TLV's inhabitants and their unbridled zest for life, emphasising TLV as culinary paradise. As the pictures show, street food in TLV such as falafel and sabich, is literally mouth-watering.
With a wink to TLV's custom of using 'kraft' paper for almost everything concerning food, Wunderwald designed the cover as if it was wrapped in kraft paper as well. This gives the impression that the letters 'T', 'L', and 'V' are cut out of this paper. To give the cover an even more 'street' feel, we used a picture of one of TLV's many graffiti walls as background.
For the recipes, we decided to keep the design clean. We used a stylish serif font for all the 'travel guide' stories and a bold sans serif font for the descriptions of the recipes. We decided to show the the photographs full page sized as much as possible, because these are simply too beautiful to show any smaller.
Winner of the Golden Cookbook 2018!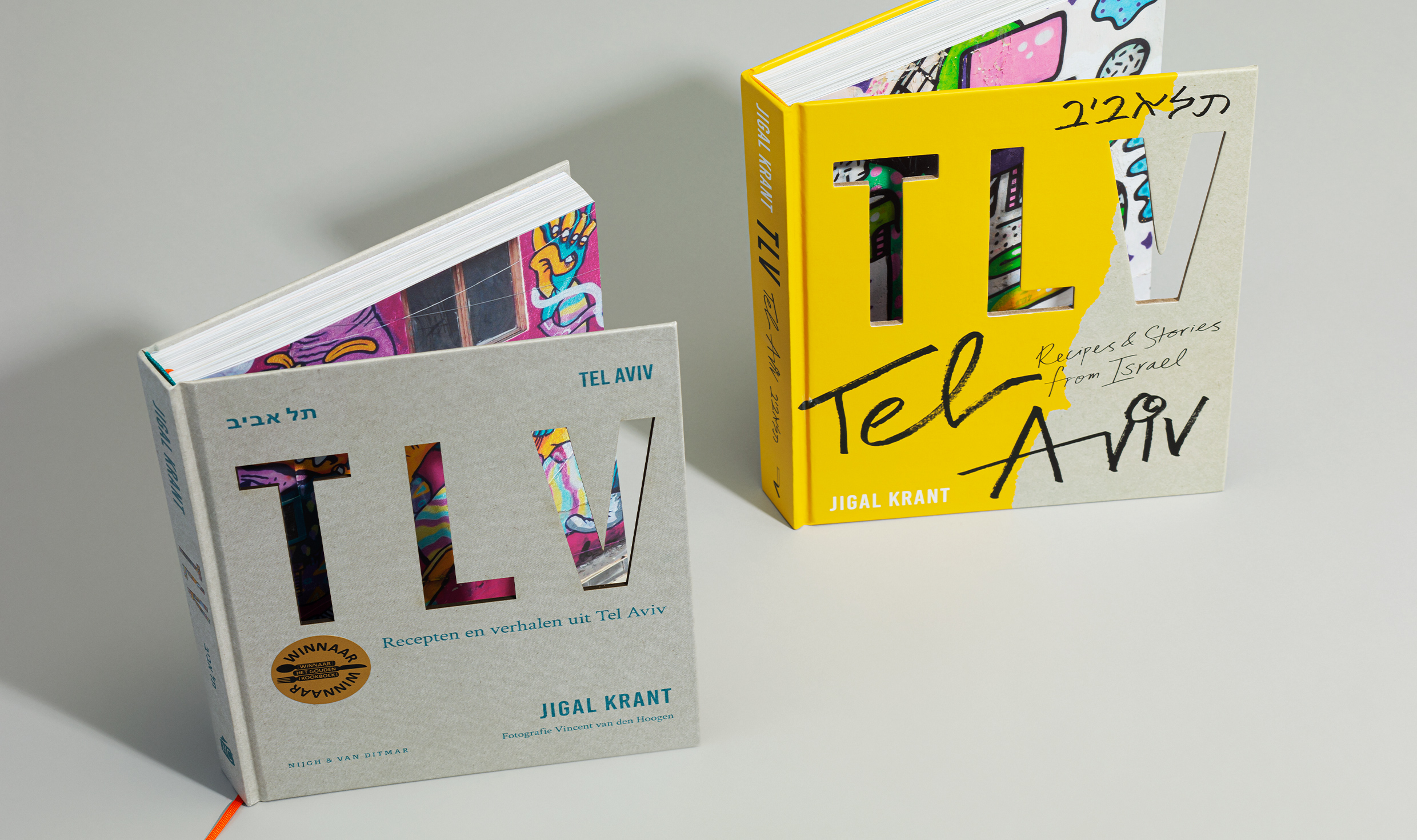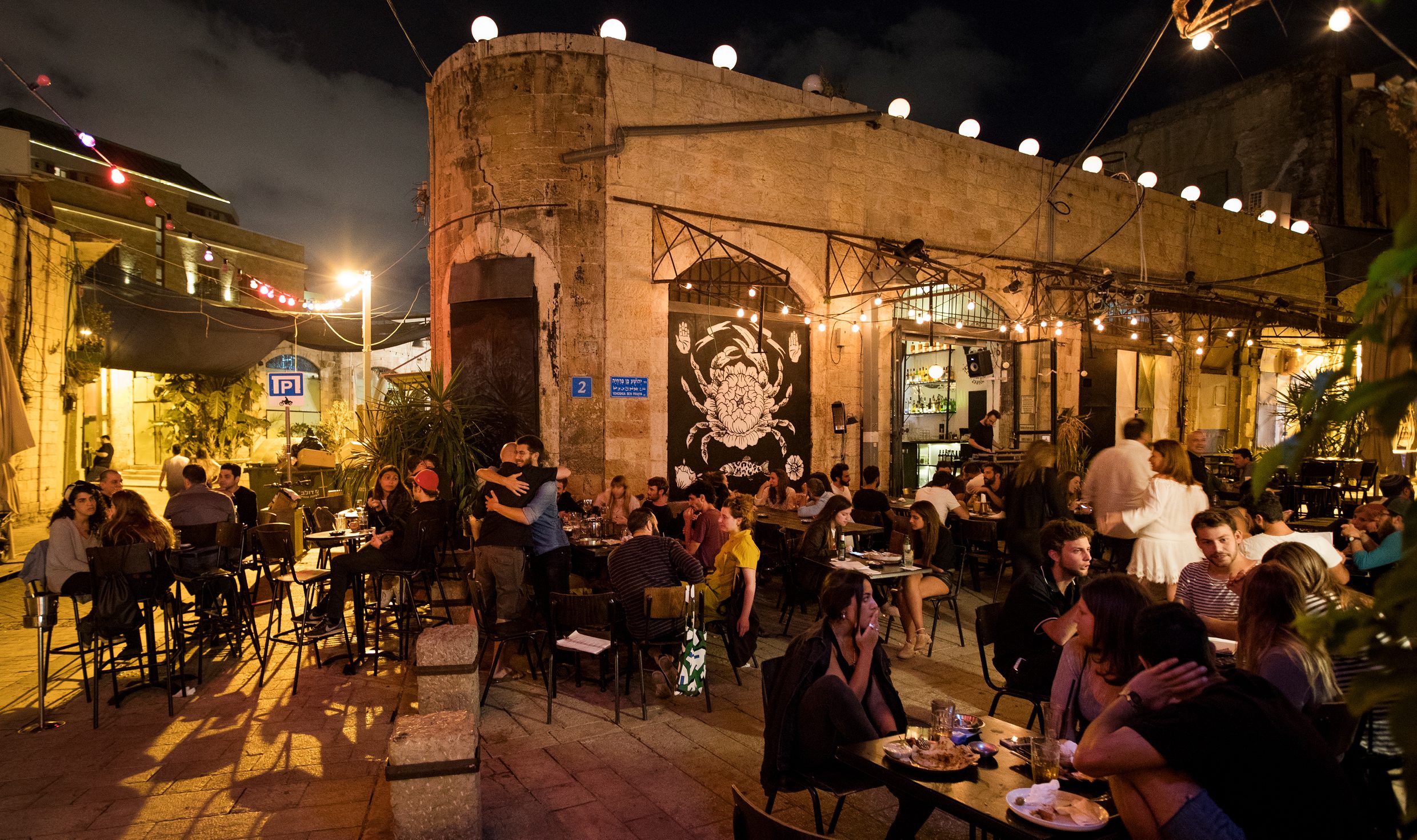 Visiting TLV
In December 2017, Jigal took us  literally on a journey to TLV. During this trip, we met many of TLV's chefs, who are gracefully making use of the rich eating traditions of the city's immigrant population. The result can be seen in the book; an inventive kitchen without rules or taboos.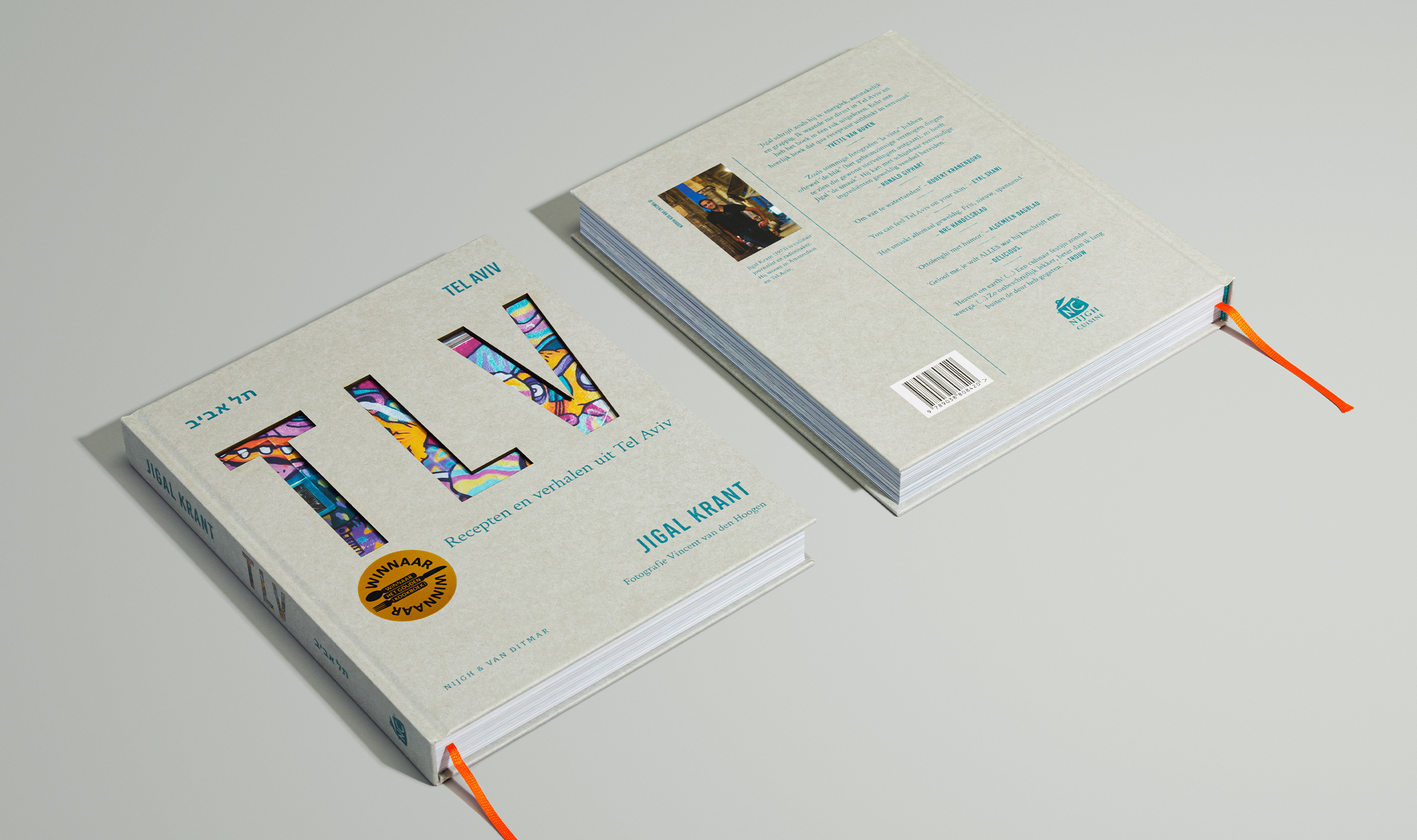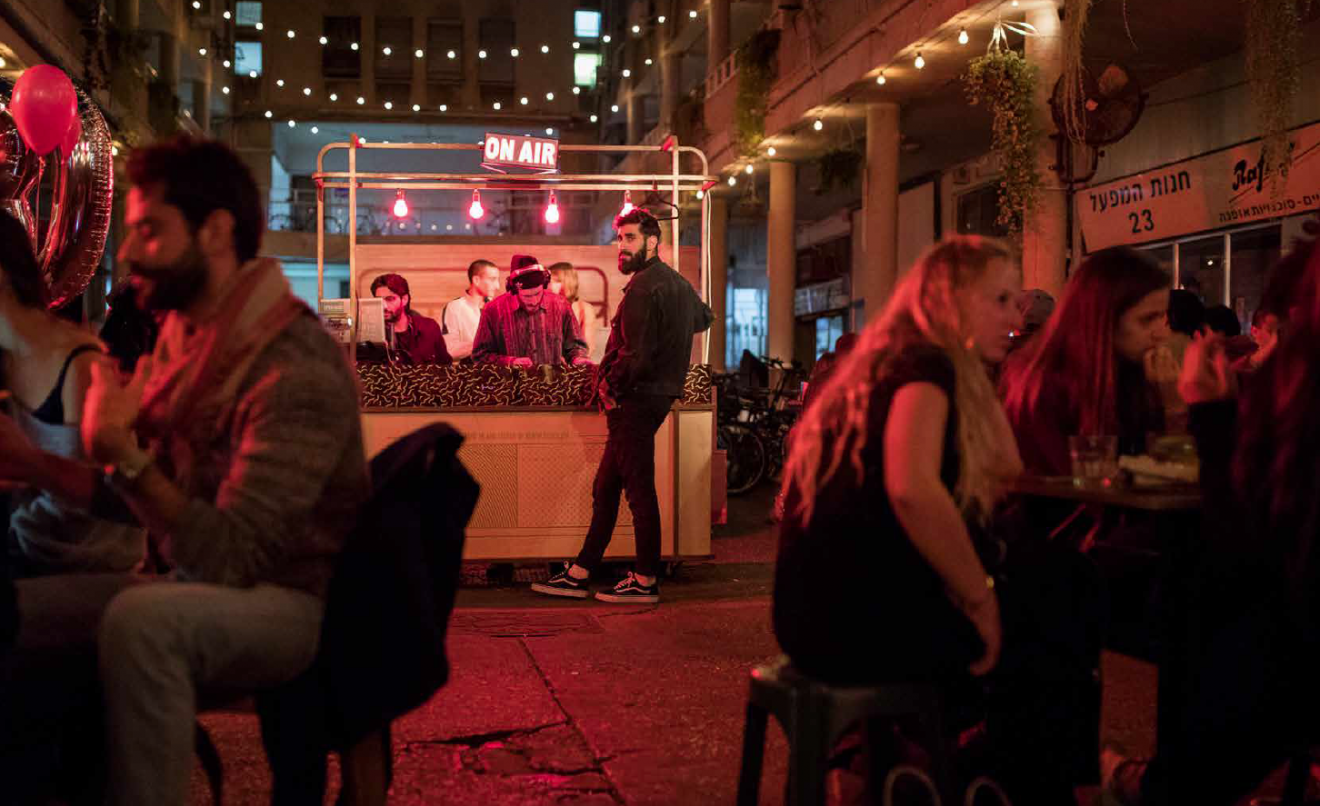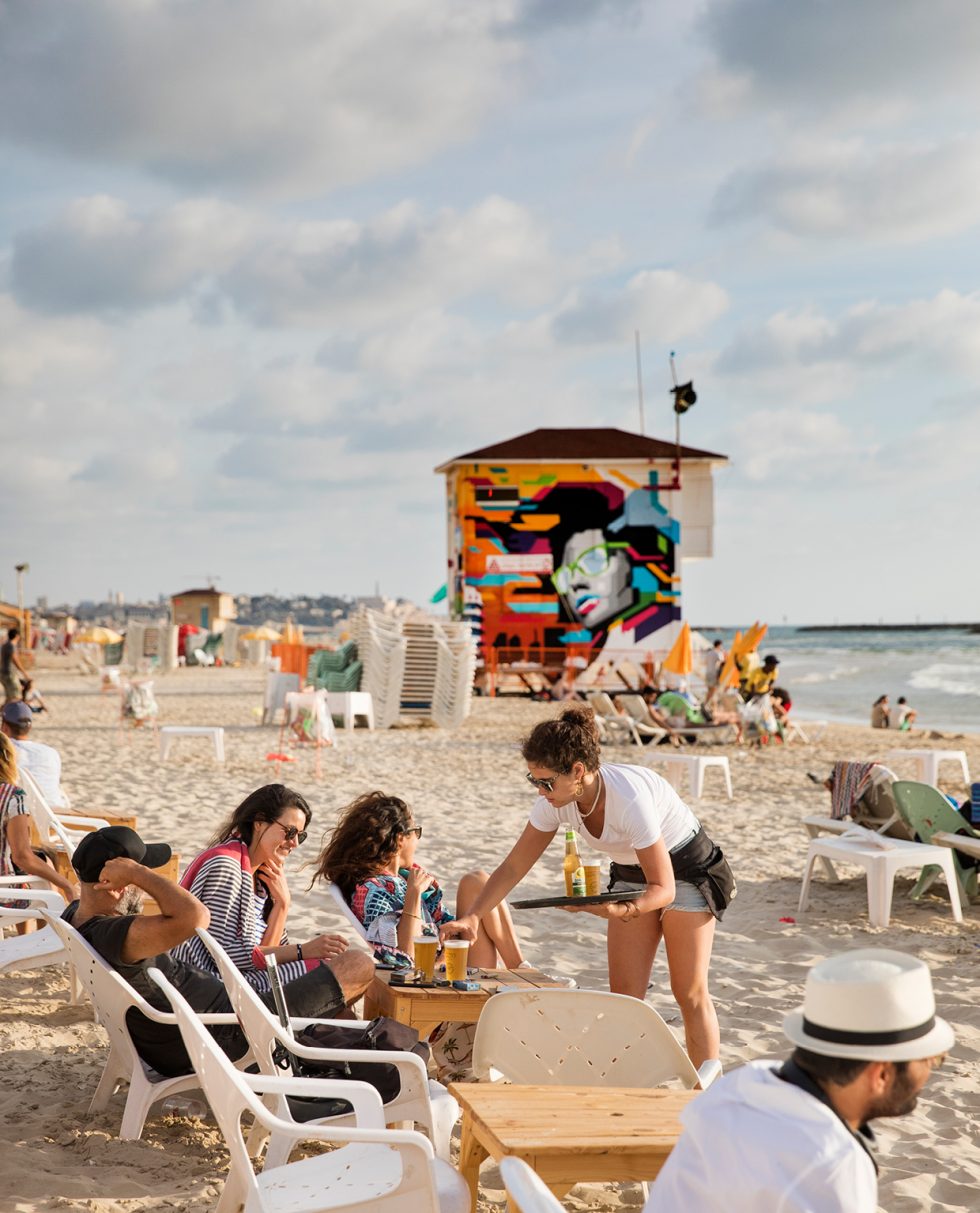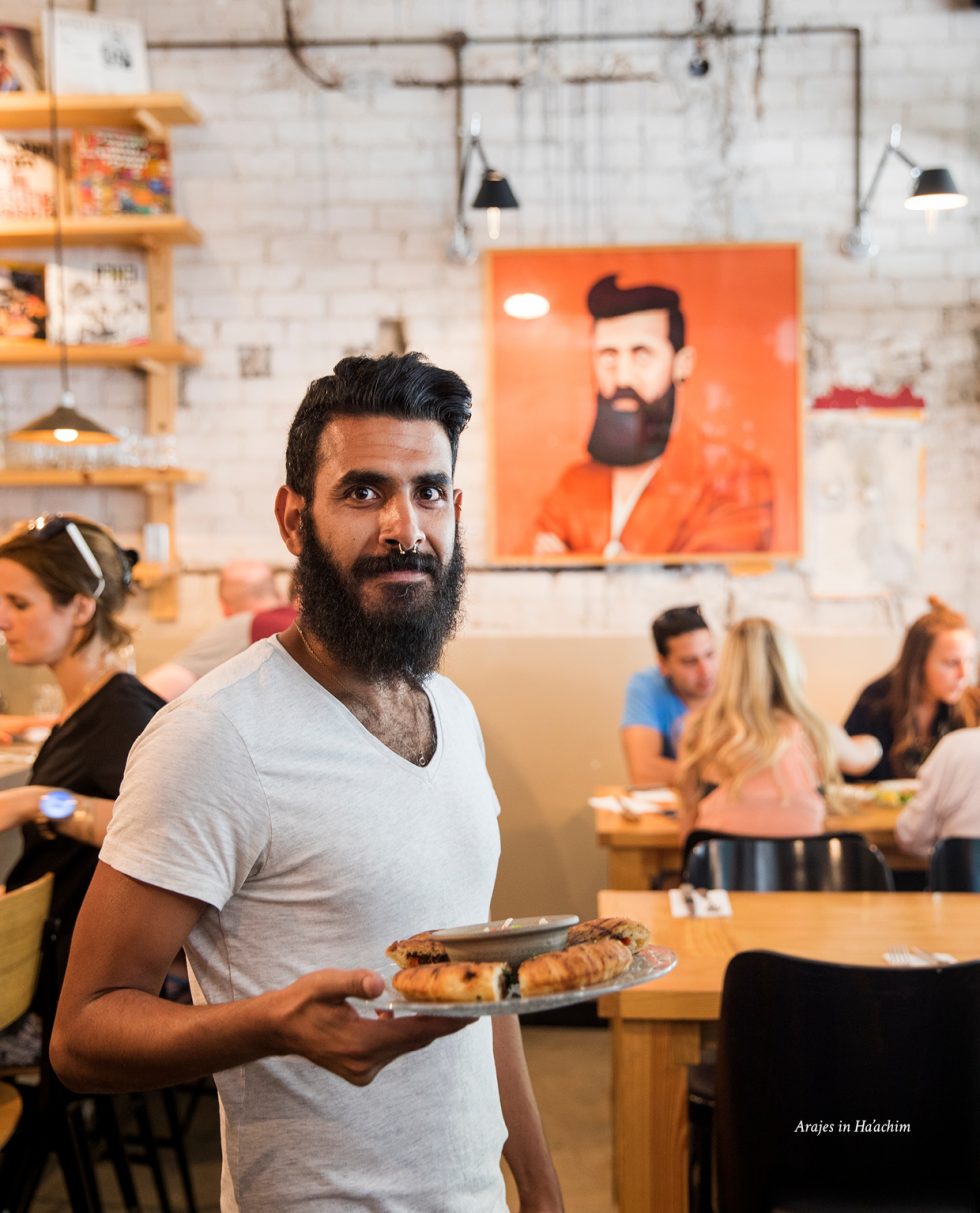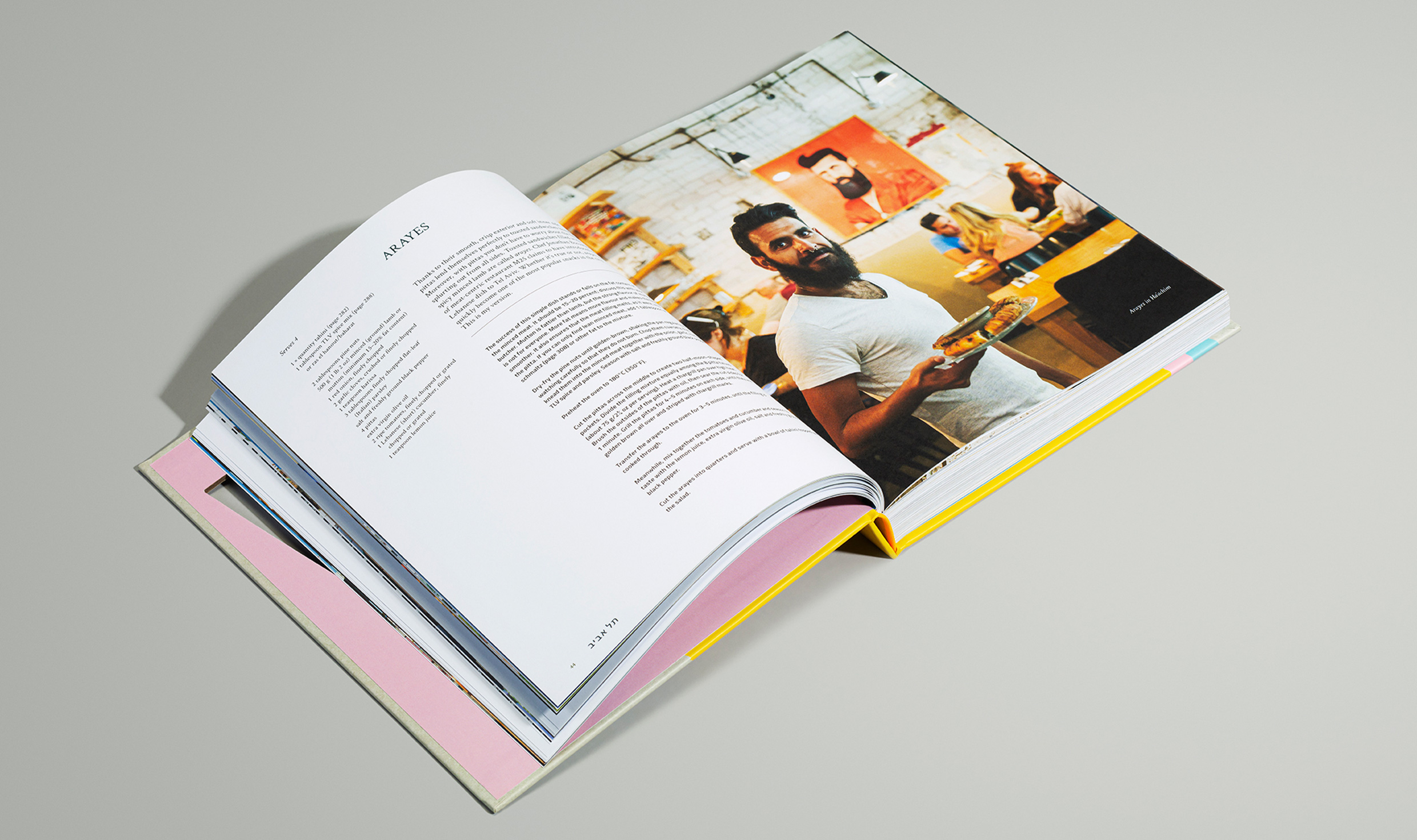 Reprint
TLV got an enormous positive response in the Netherlands and received many enthusiastic reviews by most national newspapers. After two weeks in the bookstores, the book already received a reprint. All press can be found on the official website of the book: tlv-kookboek.nl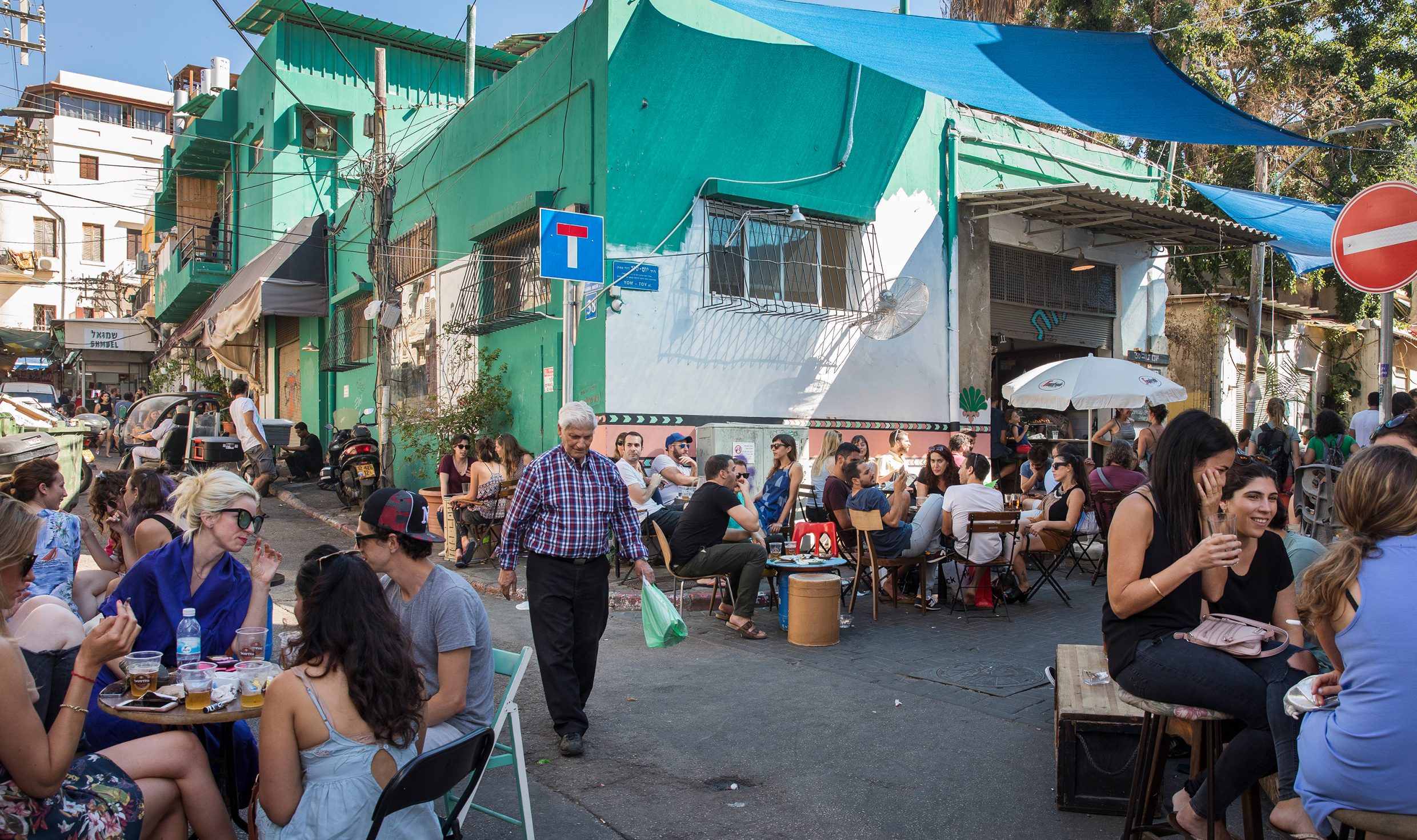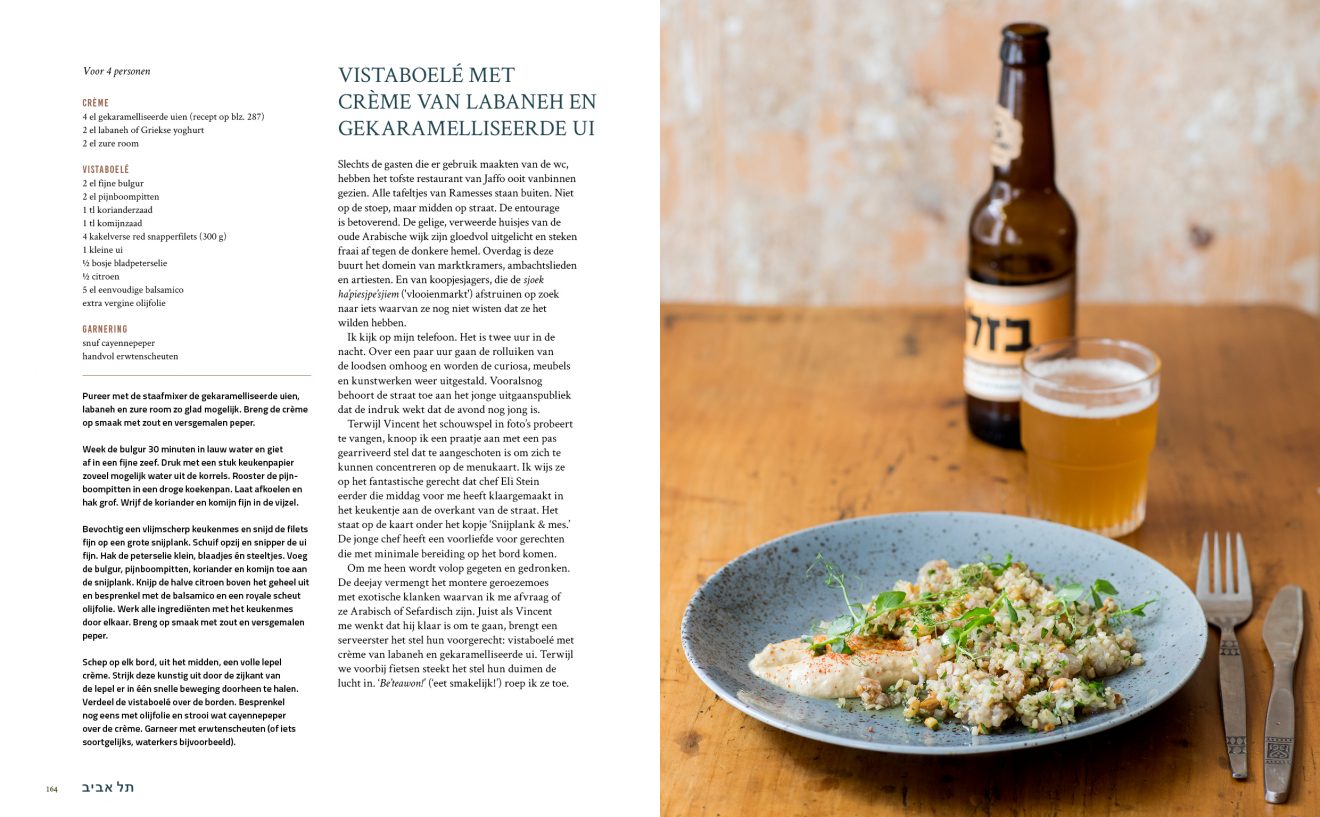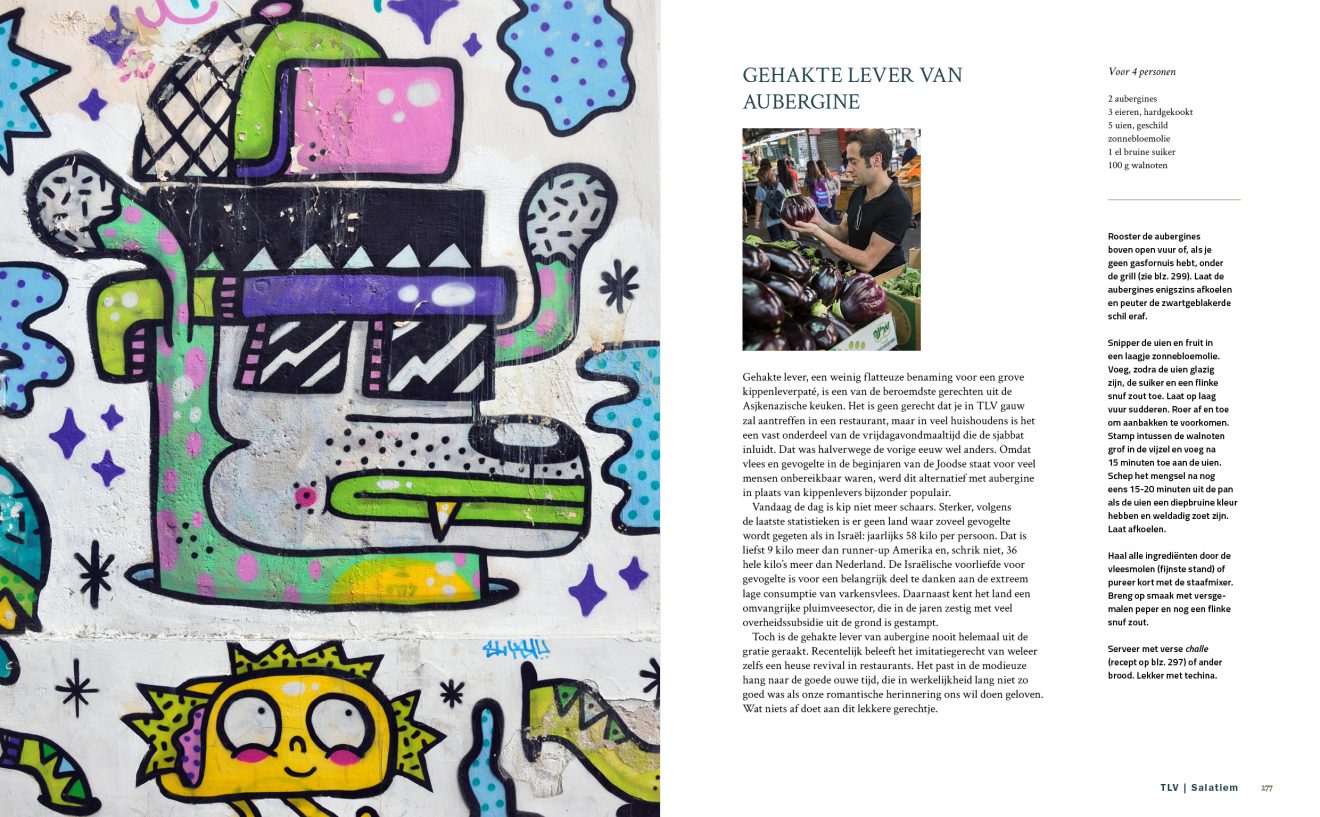 Toda
Toda (thanks!) Jigal for connecting us to our roots and letting us discover TLV through its wonderful food!
Jigal Krant is a culinary journalist, filmmaker and radio producer based in the Netherlands. He has previously produced and presented the popular television program The Kosher Dilemma, in which he searched for the secrets of Jewish cuisine. With his inspired food columns and recipes, he has built up a loyal fanbase. TLV is his first cookbook.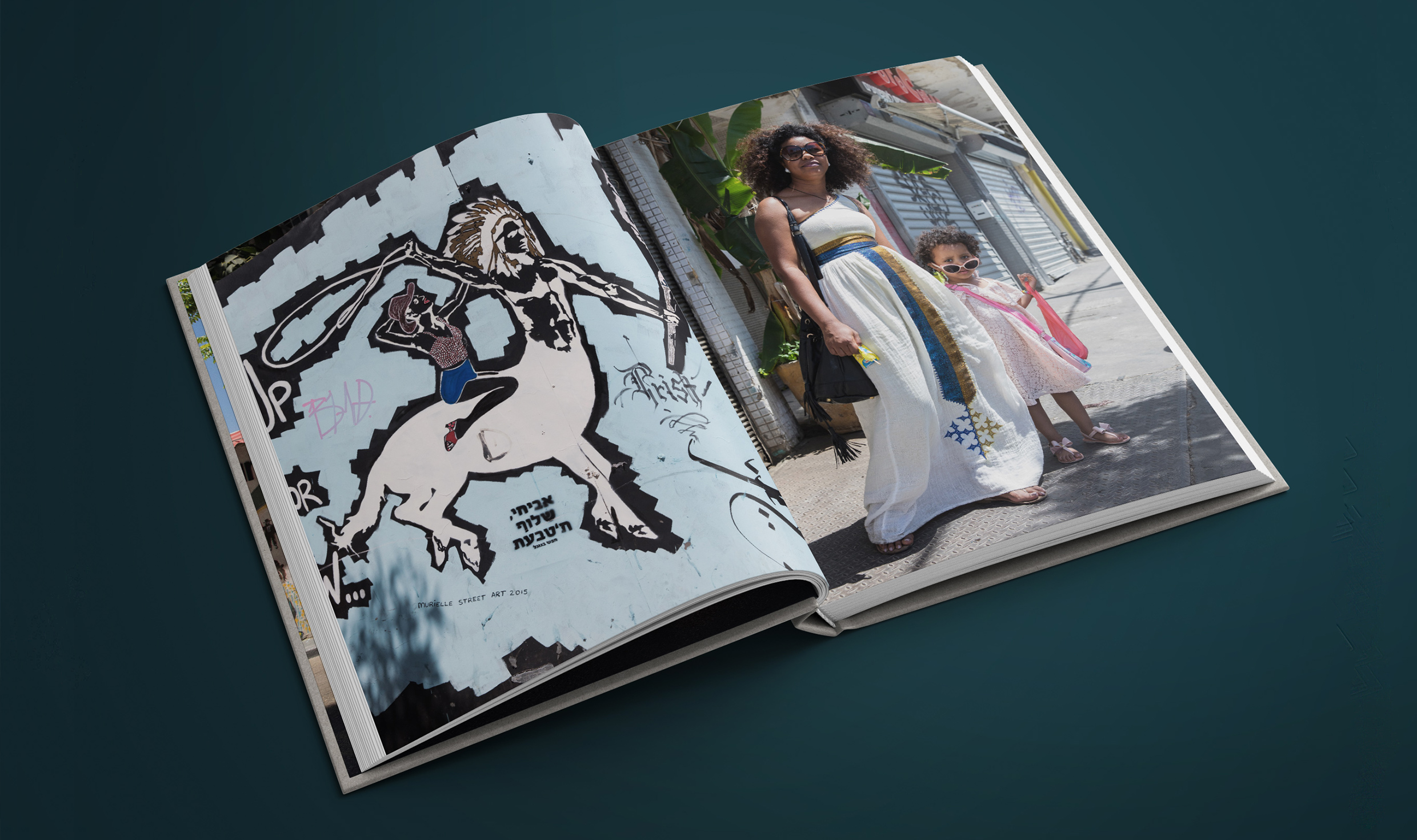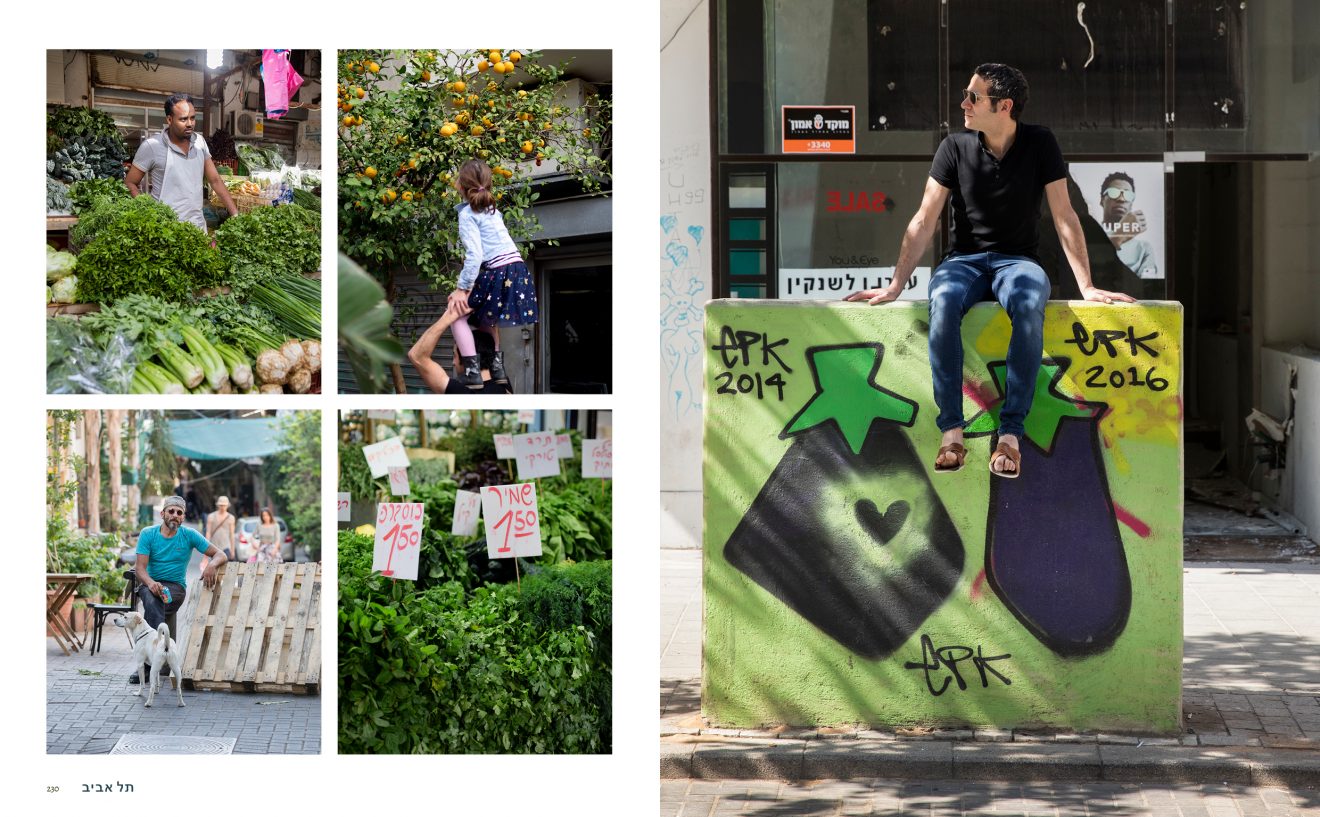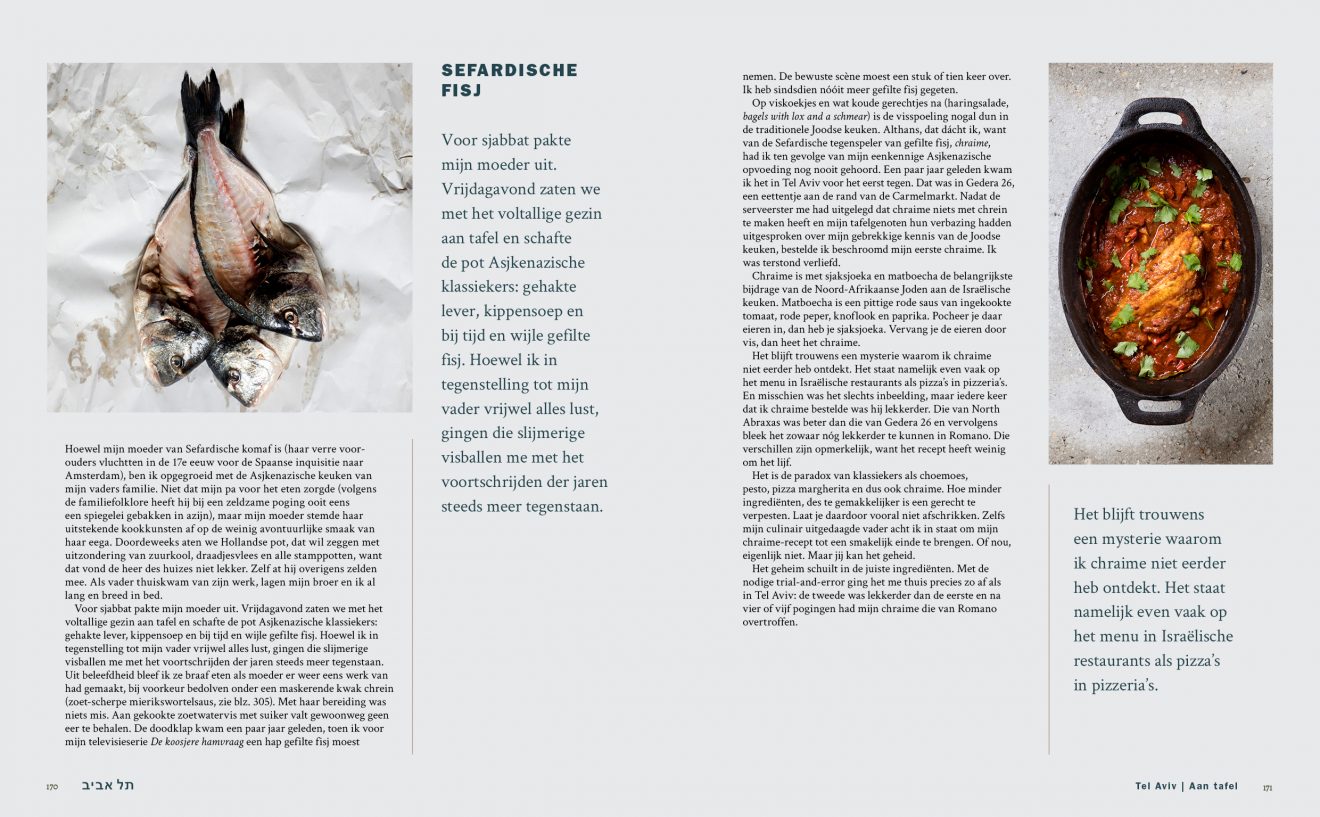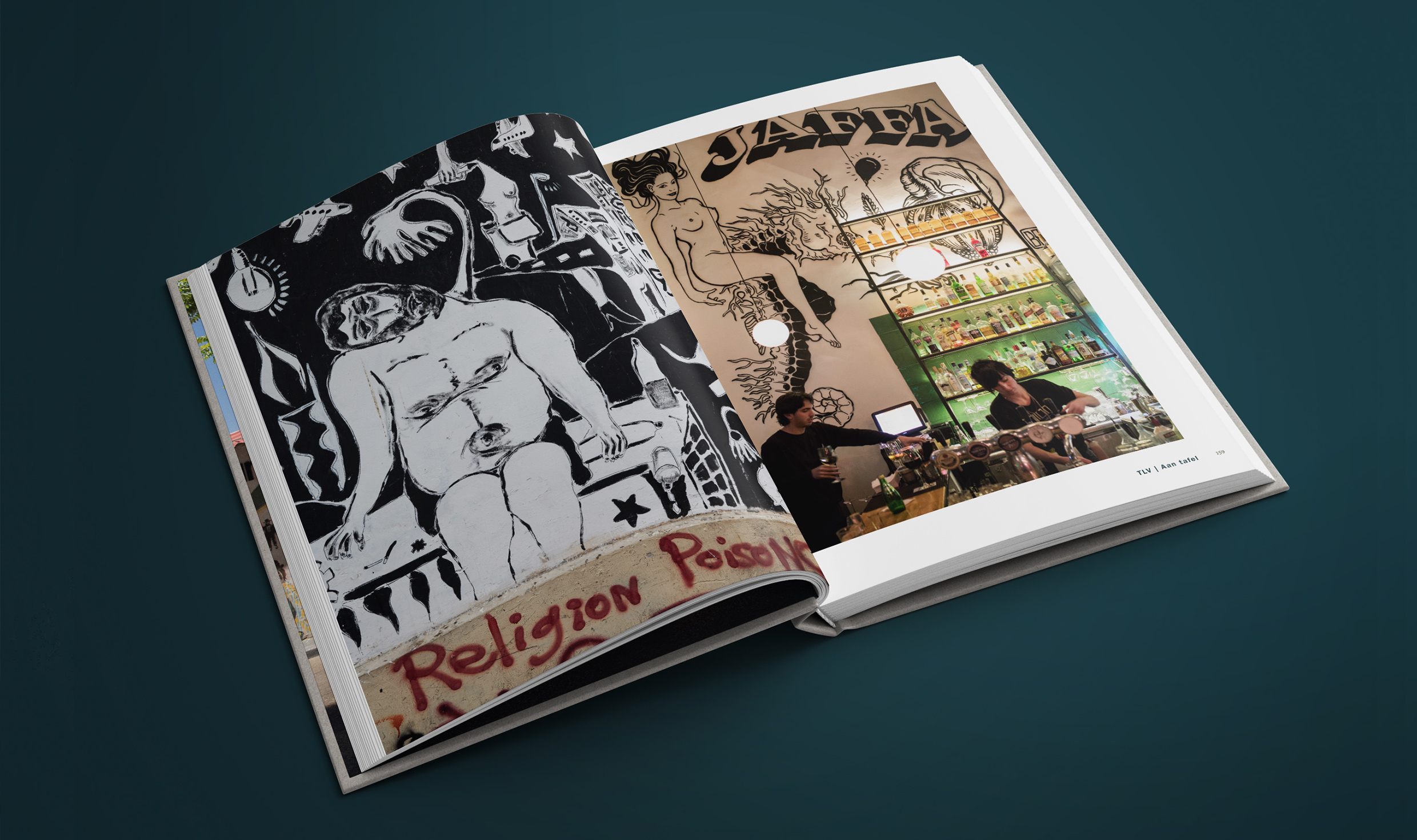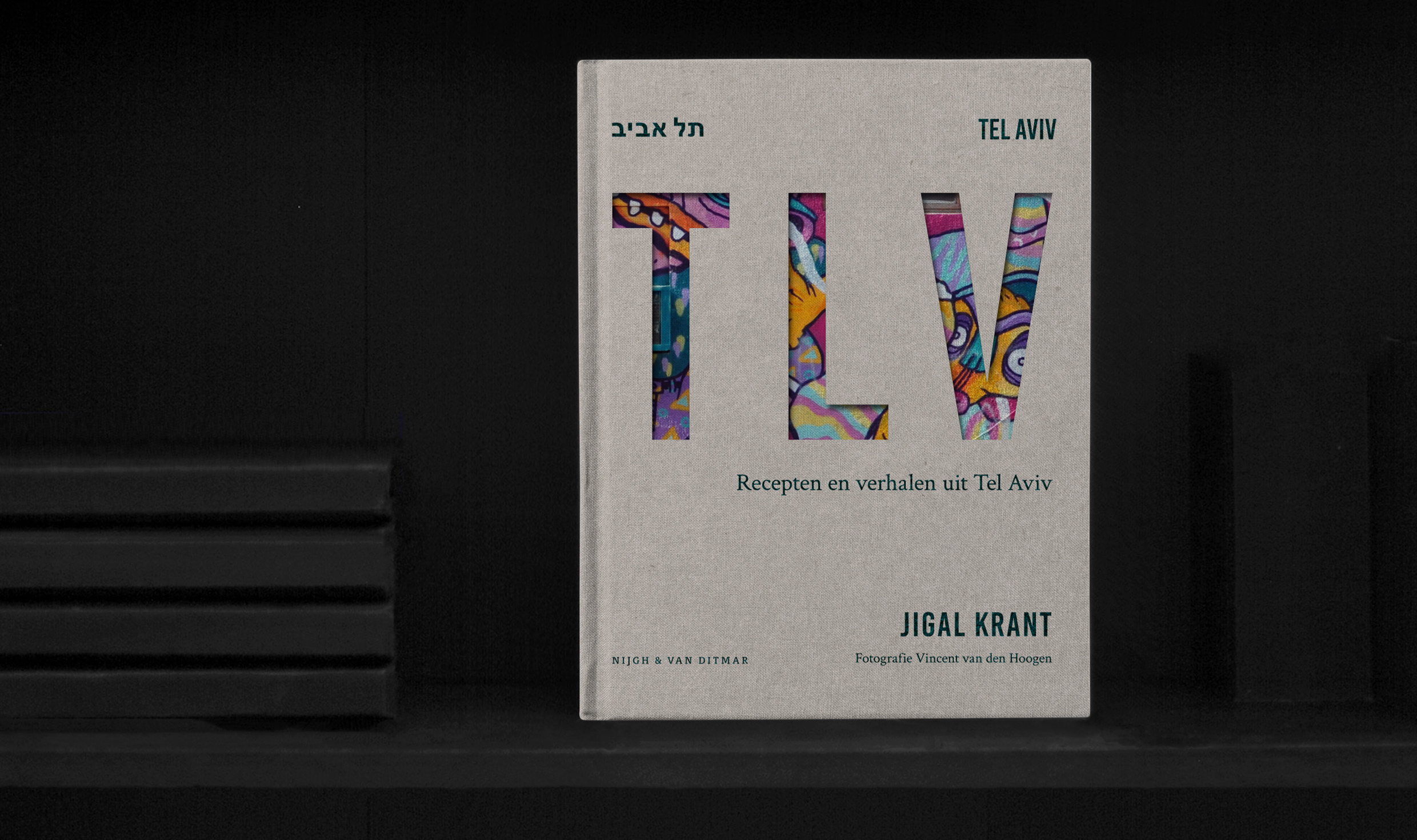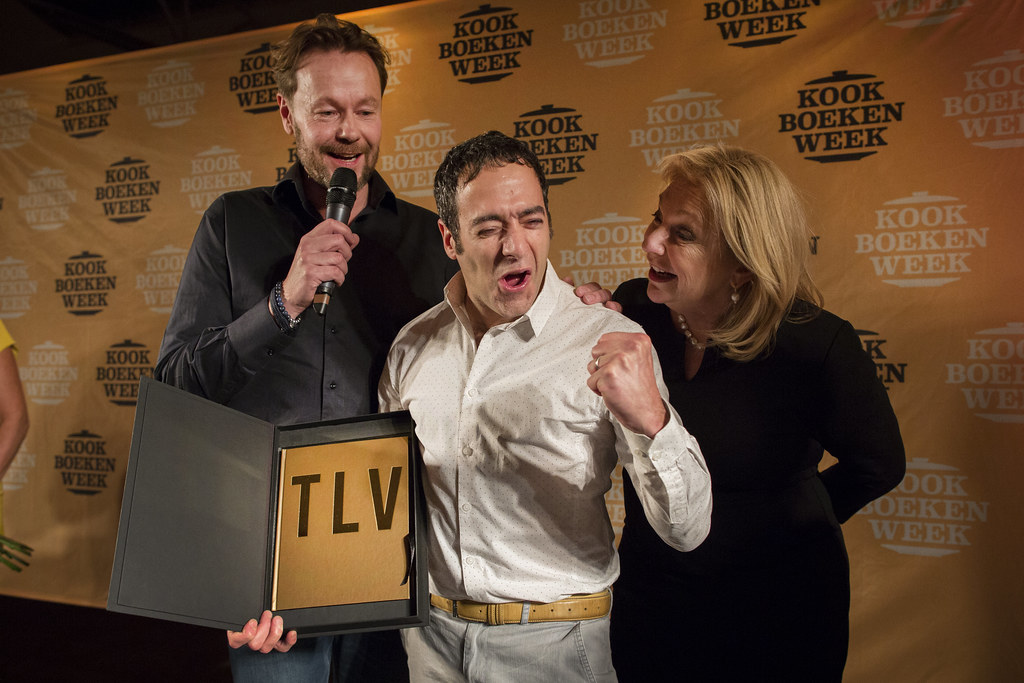 Author: Jigal Krant
Publisher: Nijgh Cuisine by Nijgh & Van Ditmar
Hard cover 328 pages, 21,0 x 26,0 cm
ISBN: 978 903 880 3548
Photography: Vincent van der Hoogen
Editor: Petra de Hamer
Cover of the English edition of TLV, published by Smith Street Books
Publication date: September 2019 (UK & US), October 2019 (Australia/NZ).
Product photography by Raw Productions
Want to know more?
Get in touch!
Creative Director
Baukje Stamm