Mushroom Farm Kit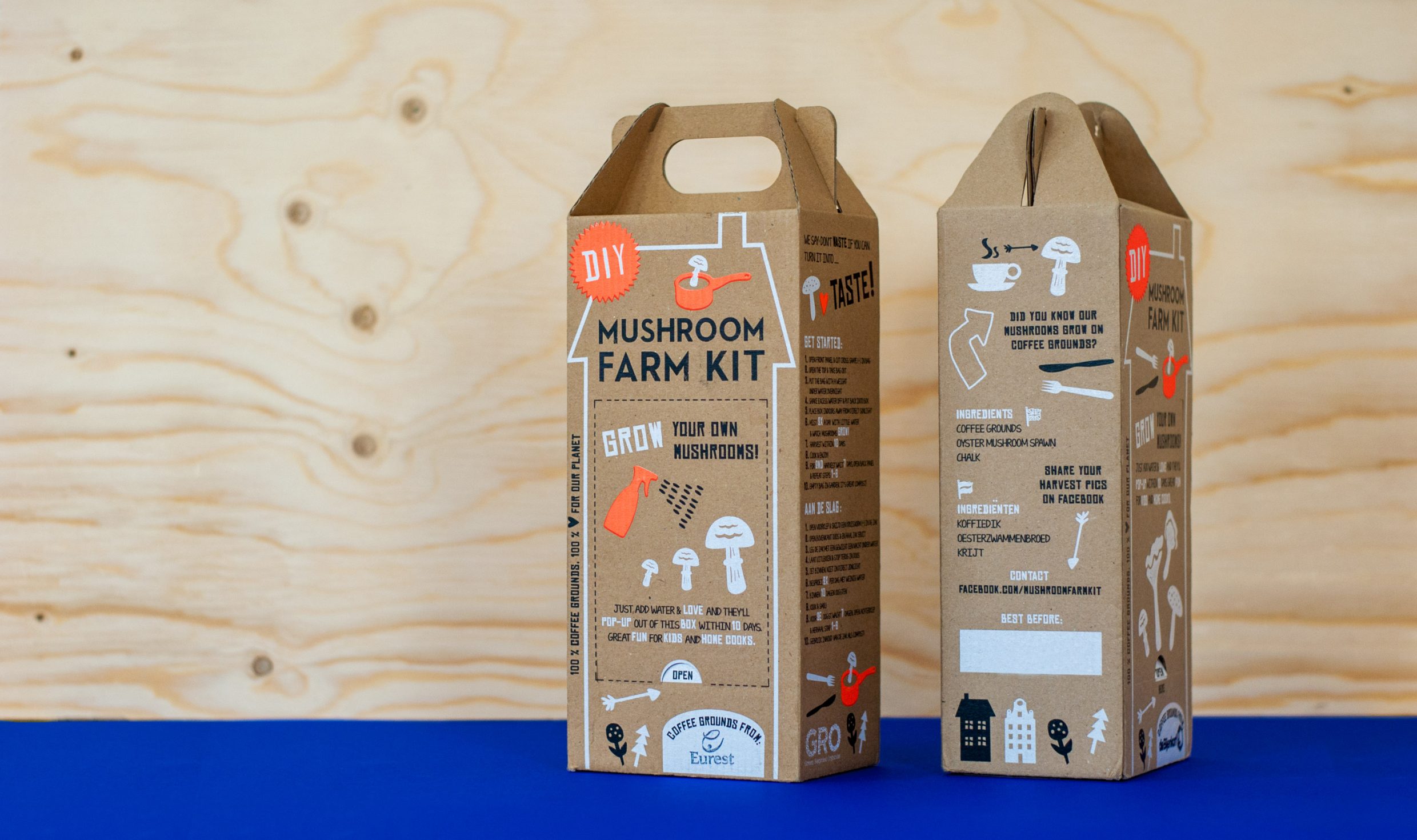 The Mushroom Farm Kit lets you grow your own mushrooms on recycled coffee grounds.
GRO initially asked Wunderwald to develop packaging that would appeal to kids: a box to use at home or at school that teaches children how mushrooms grow. 
We like to design for children, but that does not mean that the design should be childish. For the packaging, we decided to go for a handmade feel: screen-print with black, white, and orange fluorescent ink on a brown 'kraft' box. Kids like these bright colours, but the combination of the white, black, and orange make the Mushroom Farm Kit really stand out in the crowd.
We hit the jackpot with our design. The Mushroom Farm Kit is widely sold, among others at De Bijenkorf, Artis ZOO, Droog Design store, concept store Hutspot, The Coffee Company Amsterdam, LaPlace, and the University of Amsterdam.
In collaboration with Fleur Derogee for copywriting.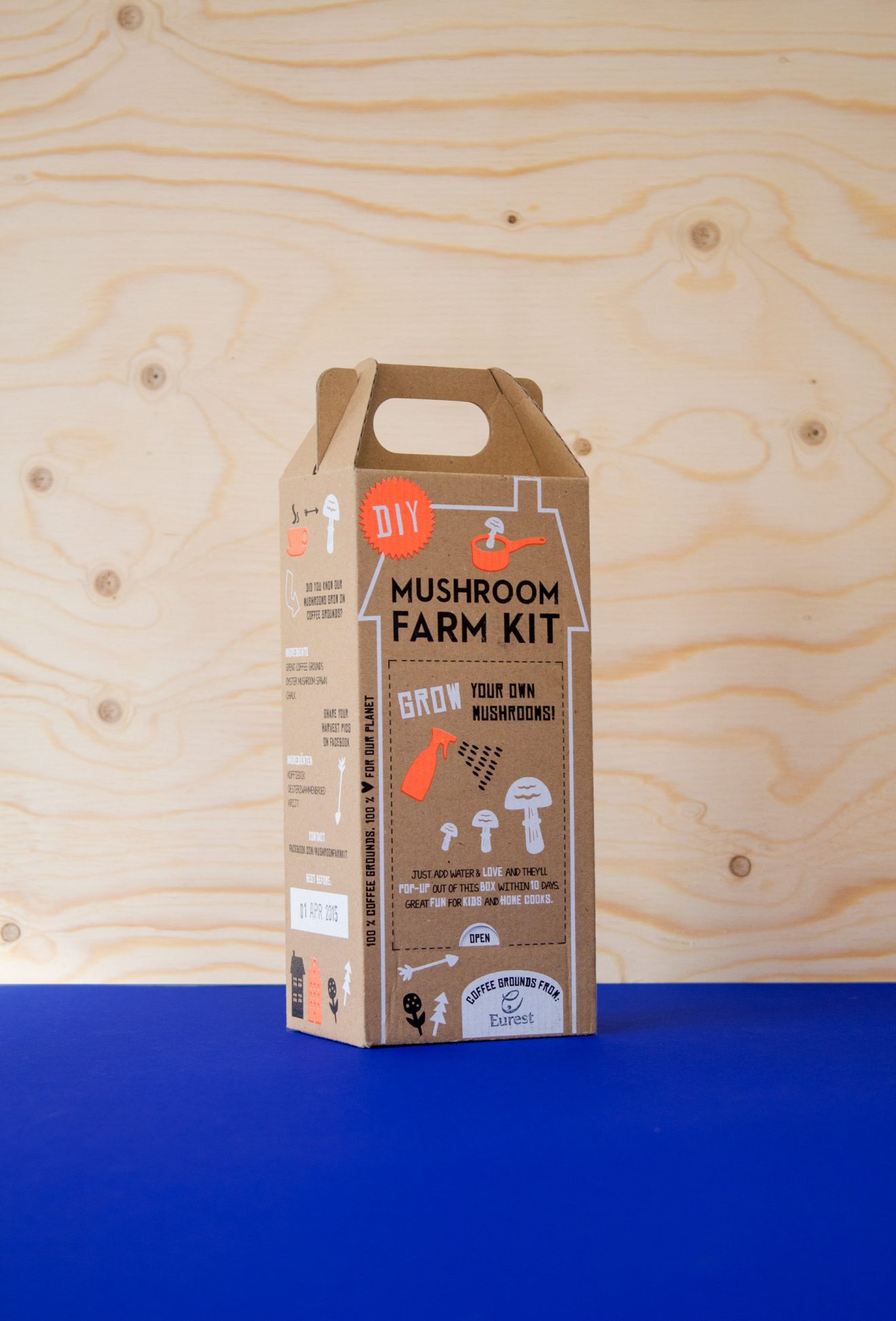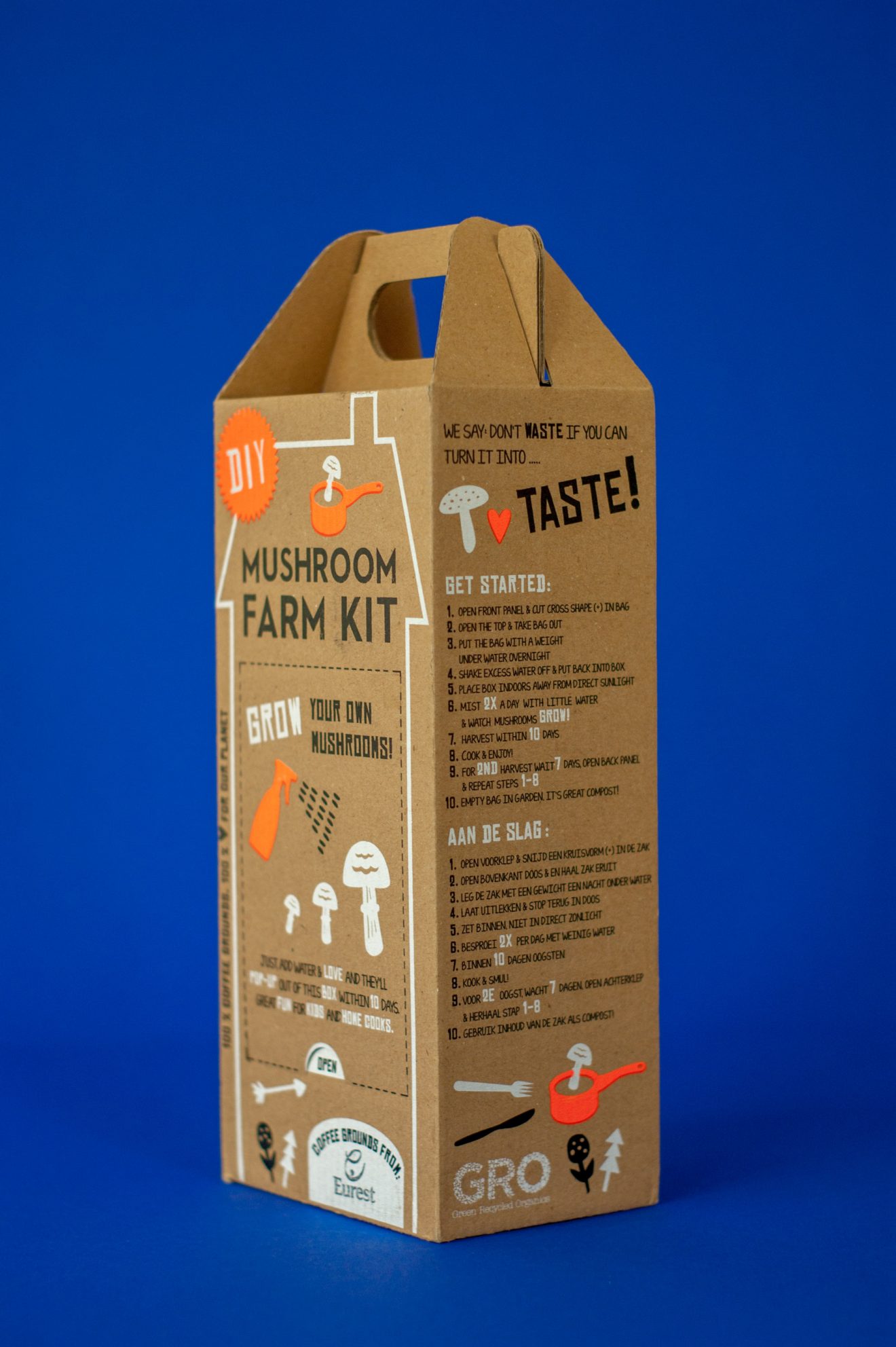 Our Mushroom Farmkit was featured in the October 2018 edition of the Wohnrevue magazine. Also Featured in the article 'Wake up and Smell the Coffee' on What Design Can Do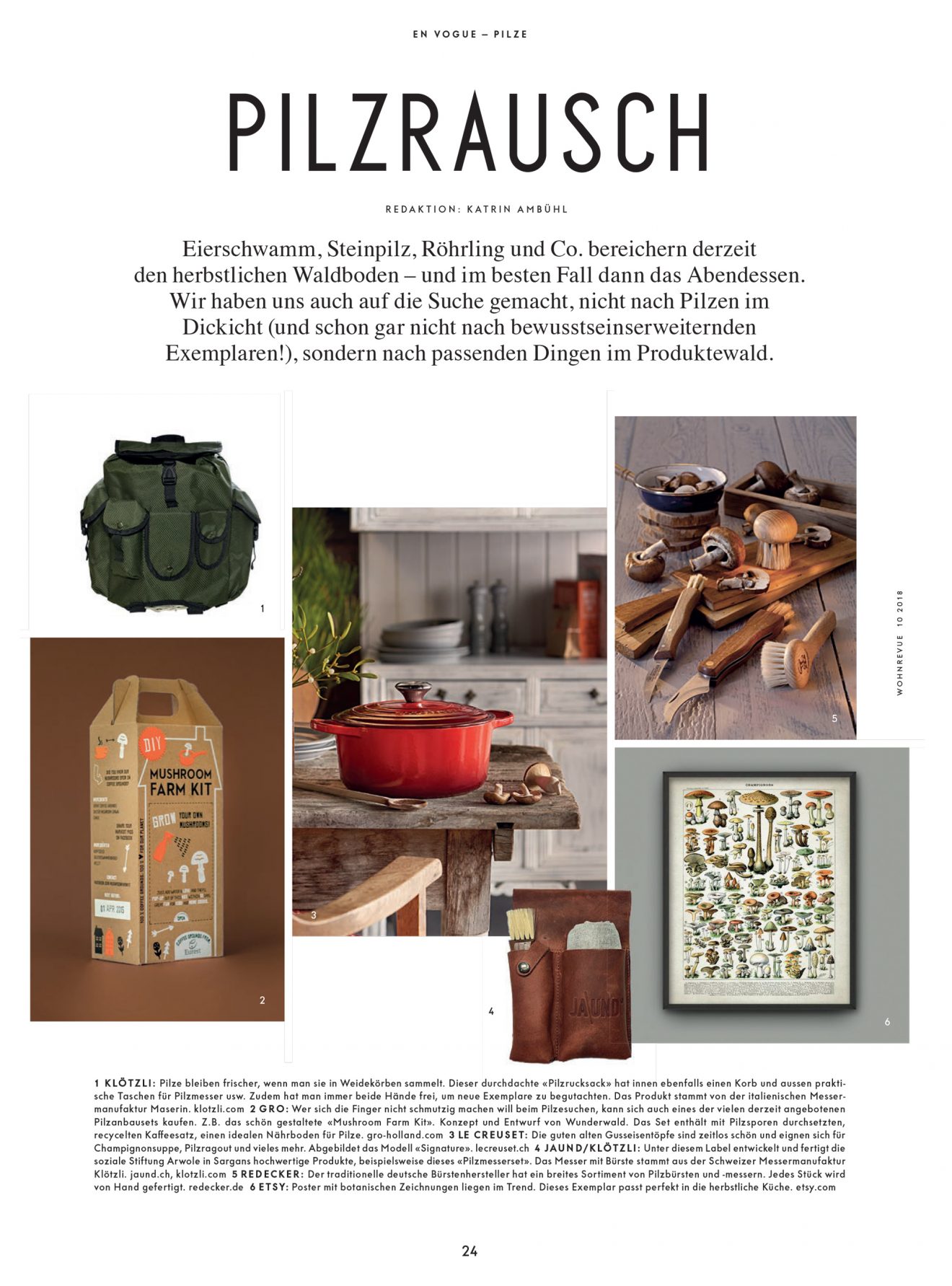 Want to know more?
Get in touch!
Creative Director
Baukje Stamm