We Eten Thuis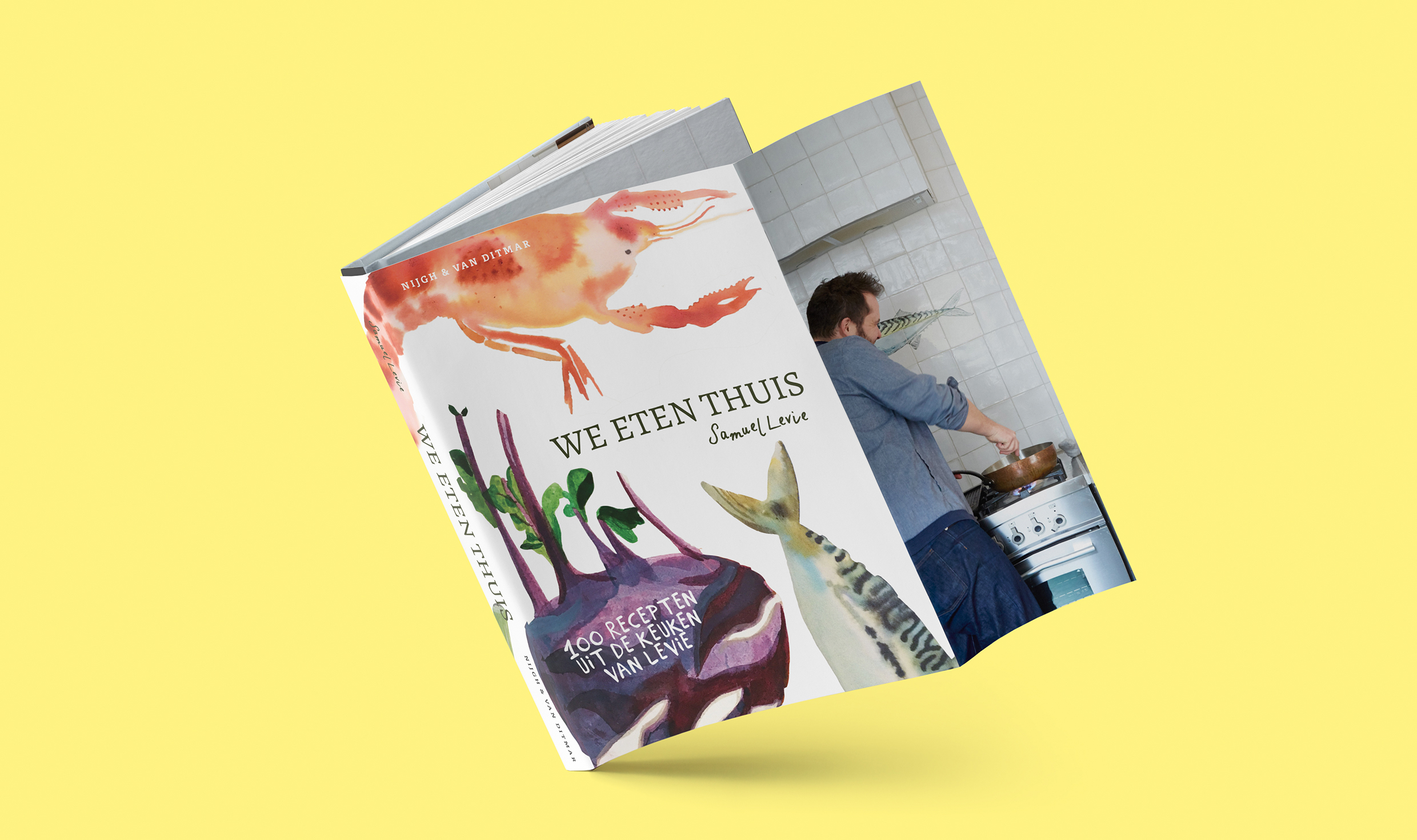 Dutch chef, butcher, sausage maker, and food entrepreneur Samuel Levie (Brandt & Levie, Food Cabinet) asked Wunderwald to design a cookbook that features his family recipes. This would become We eten thuis (We eat at home).
Samuel lives in Amsterdam Oost, together with his wife Ragna and their baby girl Ayla Mae. There is always a lot going on in their cosy Amsterdam home, with their kitchen always in the midst of this. Samuel often tries out new recipes for his weekly column in Dutch newspaper 'Het Parool'. He finds inspiration in the stories and recipes he inherited from his English-Hindu-Jewish family and close-knit group of friends. And, it should be said, for a professional butcher and sausage maker, Samuel cooks a whole lot of vegetarian meals.
For the book design, we collaborated with food photographer Saskia van Osnabrugge, food stylist Maaike Koorman, and illustrator (and sister of the author) Emma Levie. This resulted in a fresh and fun paperback, which is easy to use in the kitchen. In the book, recipes alternate with family stories and personal anecdotes. We decided to organize the book along the seasons, using illustrations from Emma to introduce every season. We also made use of Emma's illustrations to design the book's cover.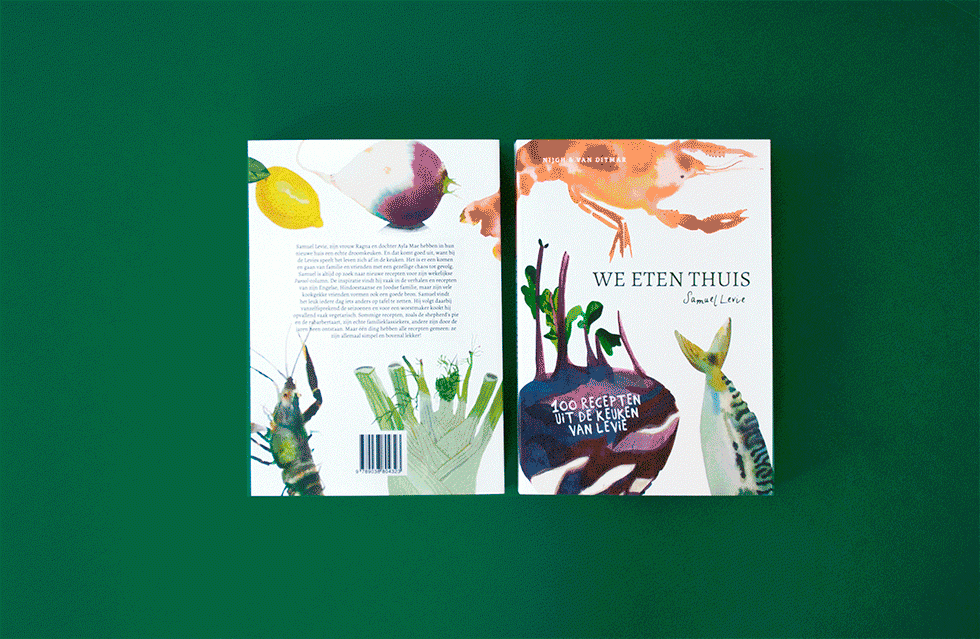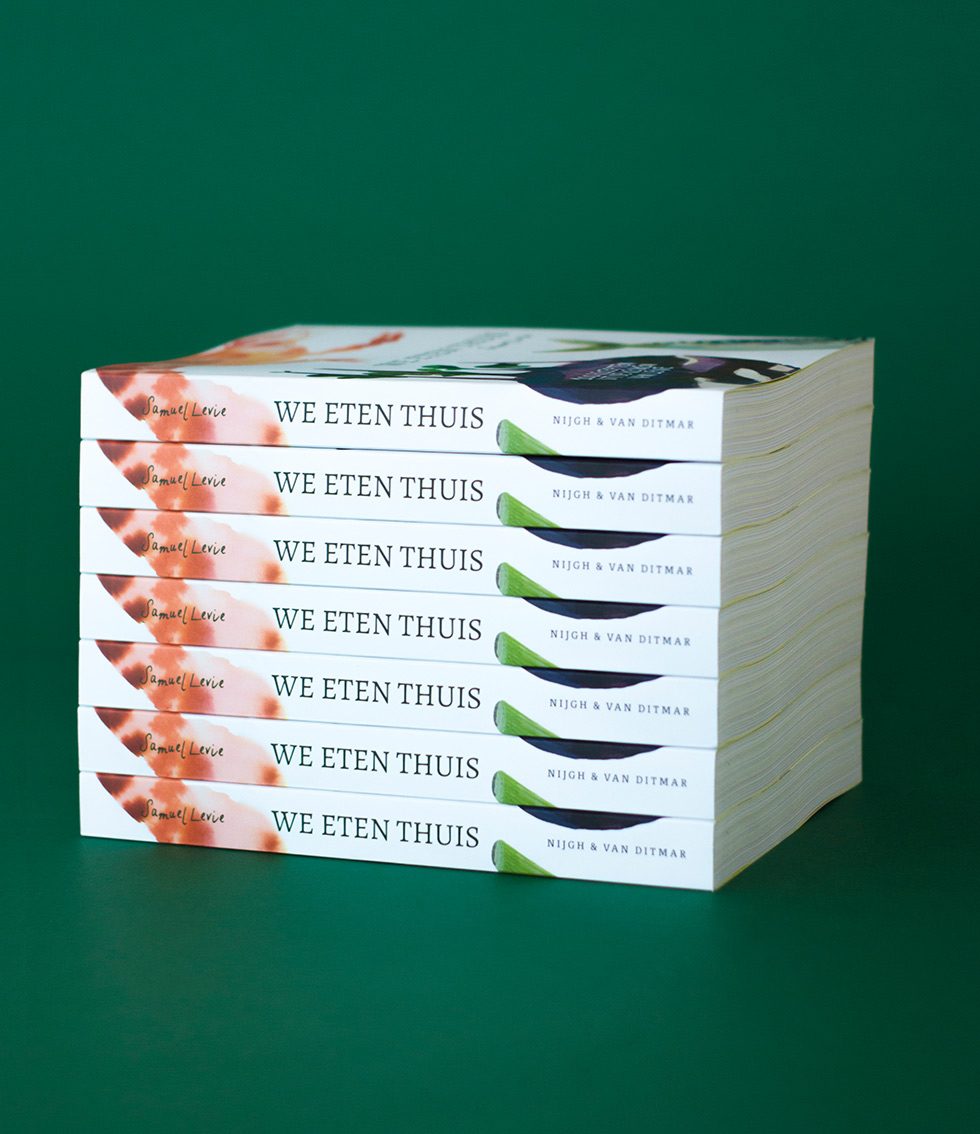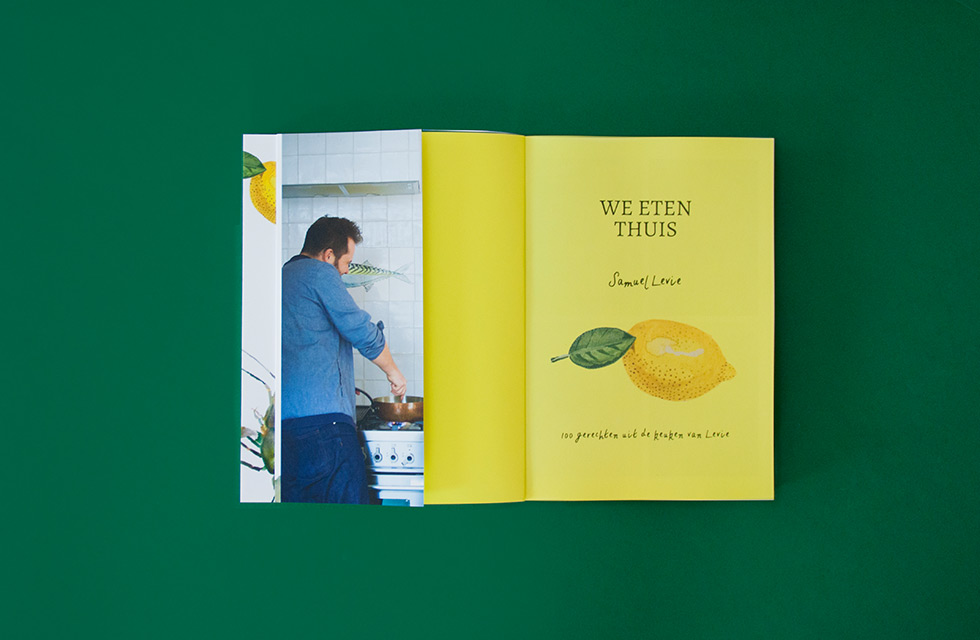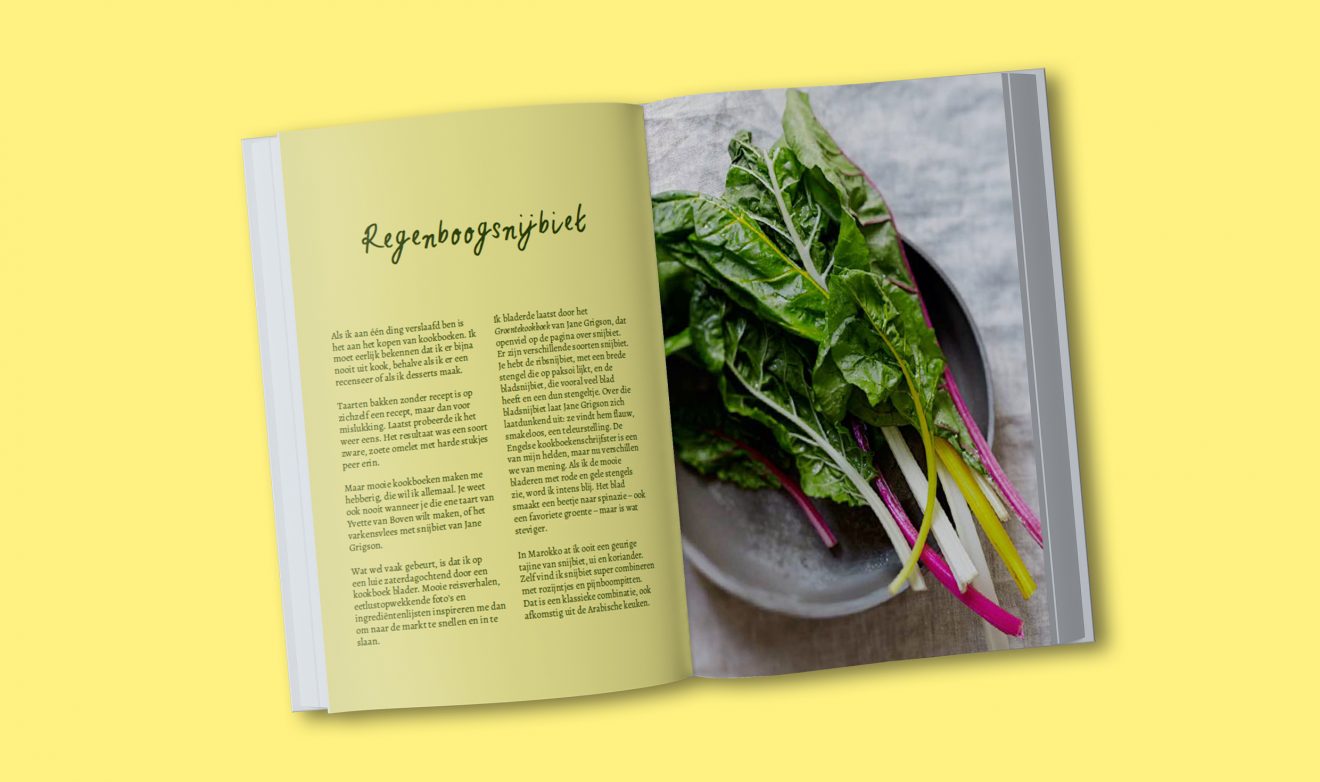 All stories in the book have a handwritten title and a body text in a serif font. The recipe descriptions make use of bold sans serif typography. The recipe for lemon pudding, that made Samuel's father fall in love with Samuel's mother, inspired us to use lemon yellow as one of the main colours in the book's design.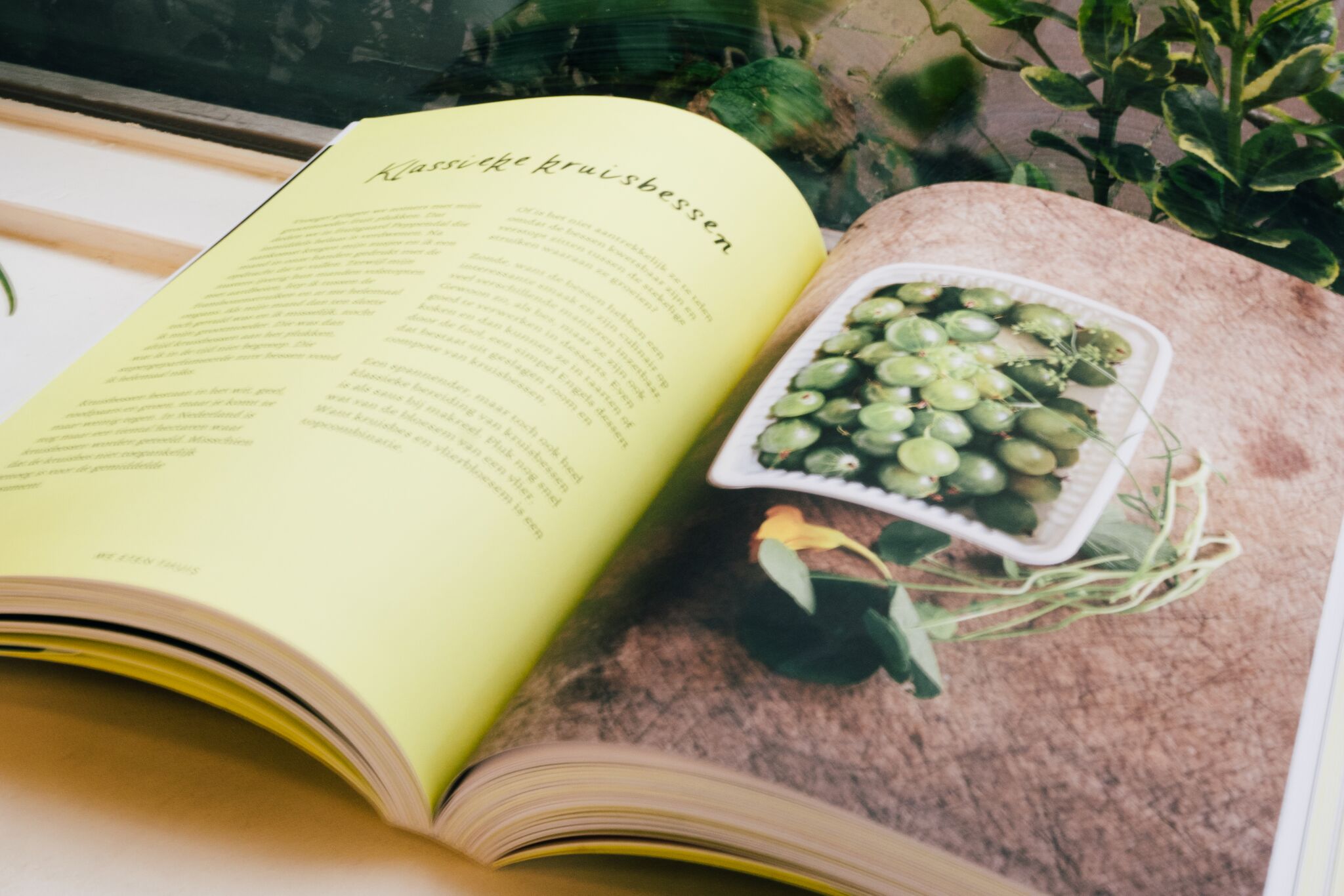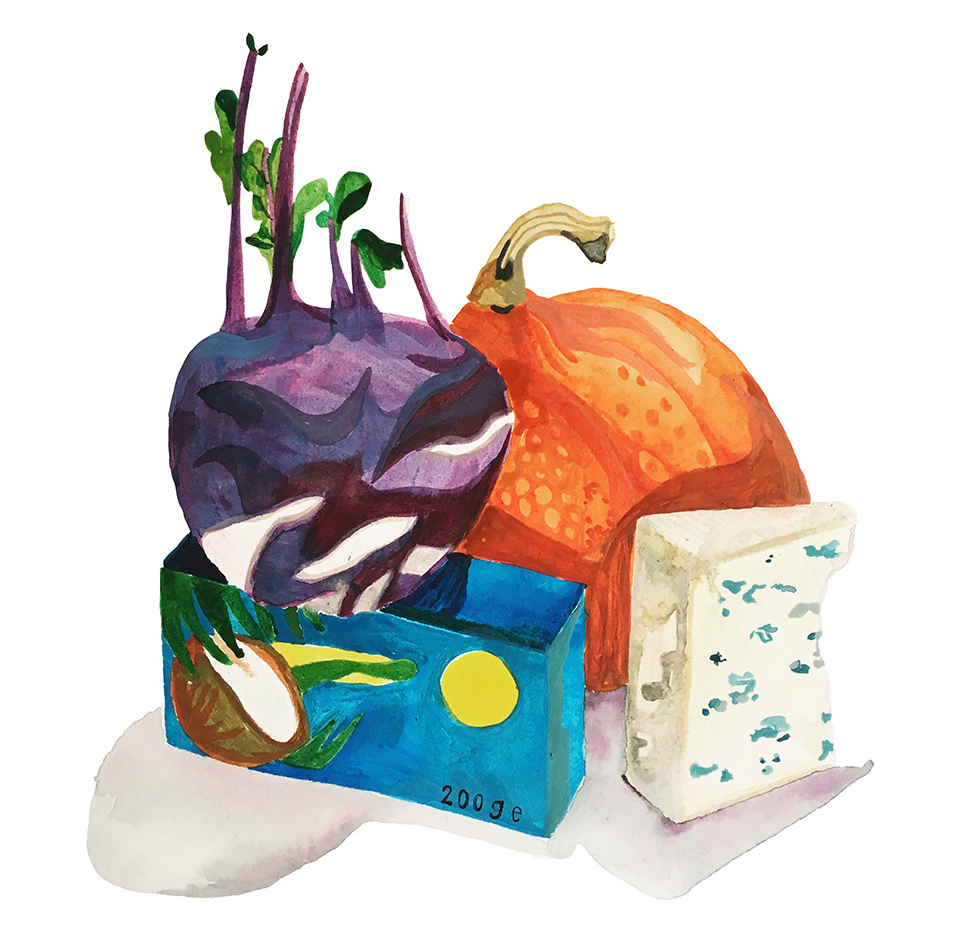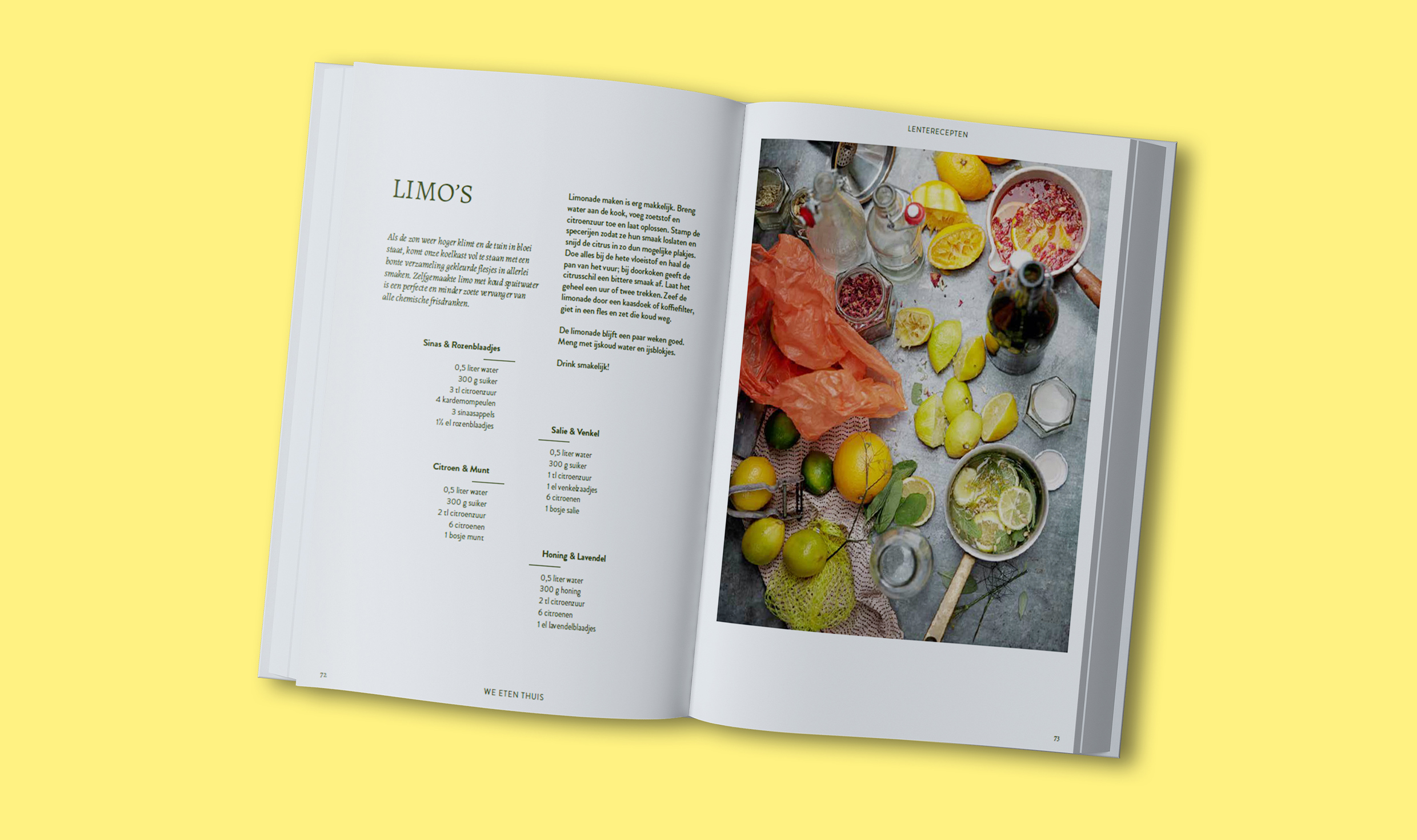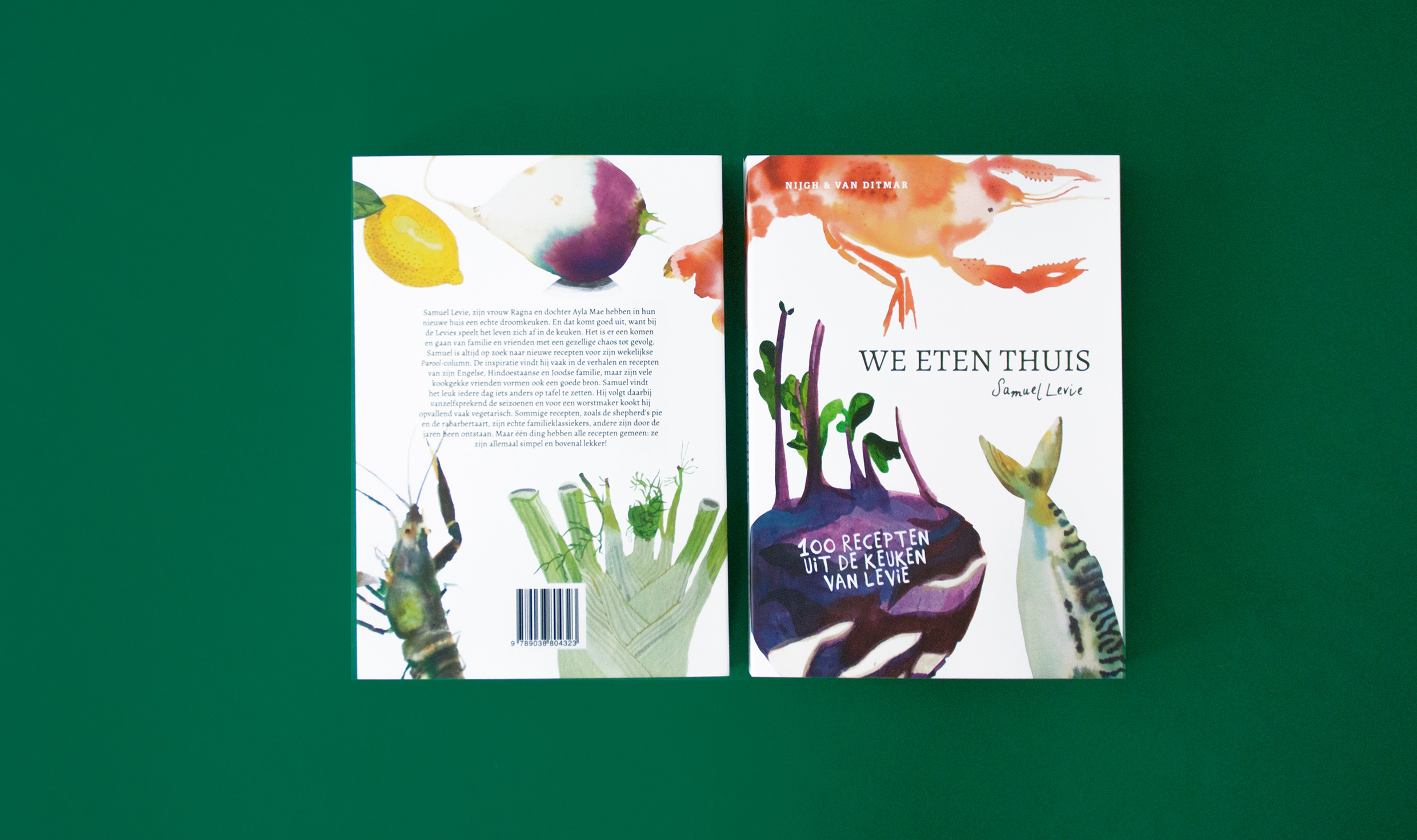 Author: Samuel Levie
Publisher: Nijgh & Van Ditmar
Paperback
ISBN: 9789038804323
Photography: Saskia van Osnabrugge
Styling & art direction: Maaike Koorman
Food Styling: Jessica Lek, Valentijn Dirks
Illustrations: Emma Levie
Want to know more?
Get in touch!
Creative Director
Baukje Stamm